Drug development and clinical trials, in particular, is a winner-takes-all business: you either come out on top, or you risk wasting precious resources with little to show for it. Having access to the right market and competition data is thus paramount for success – as is having a clear idea of your position relative to your peers.
ASSESSING THE MARKET
To do this, pharmaceutical companies need a powerful knowledge platform that allows them to search through vast amounts of market and trend data very rapidly, filter out the most relevant information, and compare different data points. This can include disease trends in a particular region or country, the development of a therapeutic area, or more in-depth insights into clinical trial duration, registrations per year, etc. Combined, these insights paint a clear picture upon which stop or go decisions can be based.
EXAMINE THE COMPETITION
Apart from market trends, your relative position among your competitors is equally important in making strategic decisions. How are other initiatives evolving, how long does a clinical phase for this particular treatment type take on average, and how far along are your direct competitors? Researchers need to search for specific conditions or therapeutic areas, filter by treatment or treatment type, and intuitively visualize the data to get a clear overview.
"Without a transparent competitor analysis approach, pharmaceutical companies risk dangerous competitive blind spots."
HOW DISQOVER HELPS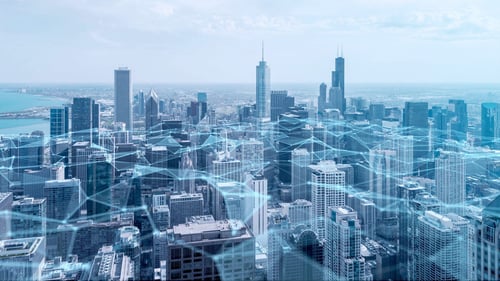 Armed with a powerful semantic search engine and intuitive interface, DISQOVER enables decision-makers, researchers, and study designers to gain insights into market trends and competitors' activities and progress in a streamlined and efficient way.

• Powerful search, filter, and compare strategies allow rapid access to relevant data.
• Semantic search capabilities enable queries into specific conditions or therapeutic areas and enable filtering on treatment and treatment type.
• Intuitive visualization offers a clear view of the relative position of competitors, what phases they are in, and how many treatments are in the clinical trial pipeline.
"DISQOVER allows drug development companies to make well-founded stop-and-go decisions on clinical trials and increase their success rates."
SEE DISQOVER IN ACTION: COMPETITIVE LANDSCAPE
In this demo, you'll have a quick overview on how to identify the competitive landscape in ongoing and recruiting clinical studies based upon Non-Small Cell Lung Carcinoma. In less than 2 minutes, you can locate recruiting and ongoing studies from selected trial sponsors.
Go hands-on with the DISQOVER Community Edition to search, explore and visualize data from a variety of public sources for free, or get in touch with our team to schedule a personalized demo.