At the end of May, the ONTOFORCE team attended the BioIT World Conference & Expo in Boston, the well-known event for the bioinformatics and life sciences industries to discuss and share the latest developments, trends, and opportunities in the field.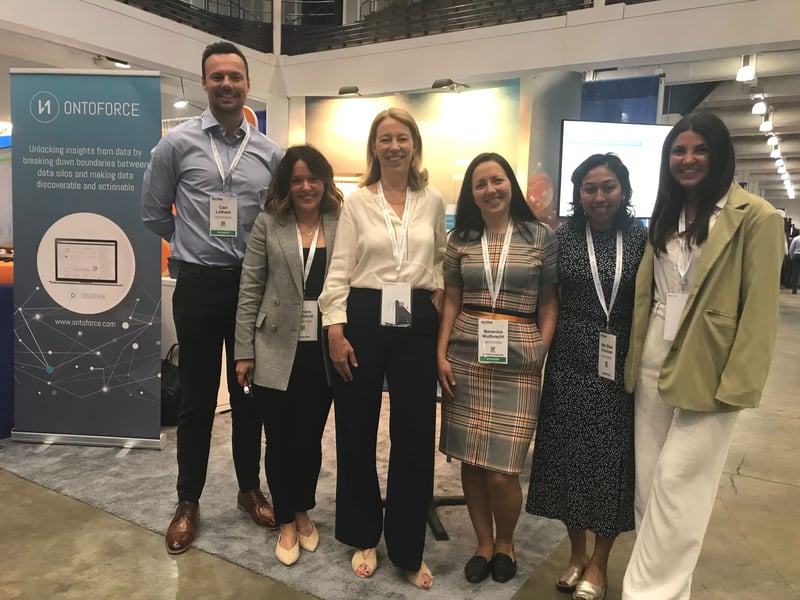 The team enjoyed a few days jam packed with connecting with new individuals, catching up with peers, and exploring all the event had to offer. Throughout the conference, there was plenty of buzz around data and data management in the life sciences industry, with dedicated plenary sessions and workshops. Our team enjoyed discussing further about such data topics with other attendees at our booth and during our own presentation about the use of knowledge graphs for clinical data.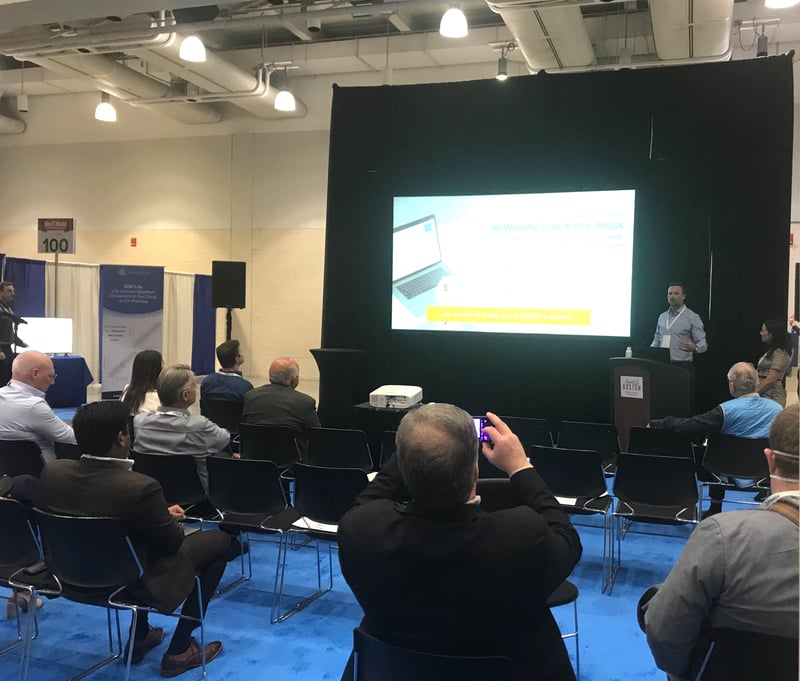 ONTOFORCE's Vice President of Sales & Partnerships, Carl Latham, and Vice President of Solution Enablement, Bérénice Wulbrecht, discussed leveraging knowledge graphs to optimize clinical development for global pharma companies on the second day of the conference.
They dove deep into a customer case study from a top 10 pharma company, and how this company is utilizing DISQOVER to consolidate disparate clinical trial data from various sources and integrating it into one knowledge graph to create a powerful platform for explorative search and data analysis, driving efficiencies and insight creation.
Learn more about how DISQOVER is making an impact at life sciences companies around the world >>>
ONTOFORCE also had the exciting opportunity to announce the launch of our new natural language processing (NLP) capabilities during the event. To kick off this launch, our team members gave a number of demos to booth visitors and were able to discuss further about these transformative new capabilities.
You can learn more about DISQOVER and NLP here.
Here's a peak into what's possible with the NLP enhancement:
See more by booking a demo with one of our experts. Learn how you can get the most out of your unstructured text data.