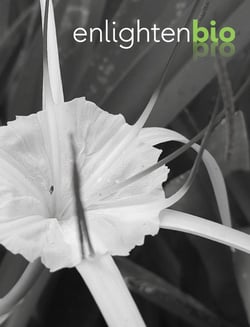 enlightenbio is a San Francisco based boutique consultancy firm that helps clients develop, launch, and market products within the life sciences industry. Their team is made up of PhD level research scientists who bring decades of industry experience and expertise in the biotechnology, molecular diagnostics, pharma, and life science research markets to the table.

ONTOFORCE's CEO, Valerie Morel, sat down for an interview with enlightenbio's Founder and Managing Director, Brigitte Ganter, to discuss all things ONTOFORCE, including what our knowledge discovery platform, DISQOVER, is already achieving and how she sees the future of the platform evolving amid the backdrop of a continued digitalization transition in the life sciences field.
__________________
Below is a snippet from the interview.
How did ONTOFORCE get started?
Question: How did ONTOFORCE get started? What were the initial goals and what is the main focus today? What business needs is the company addressing?
Valerie Morel: ONTOFORCE was founded in 2011 by Hans Constandt out of frustration of not being able to find the right information to help him understand the underlying causes of the disease of his sick child. He was working as a data scientist in an international pharmaceutical company trying to understand what was wrong. He quickly realized, that if it is so challenging for him, a data scientist, to gather all the necessary information it must be even more difficult for other parents and patients. He had to tap into many different data sources, a rather inefficient process. As a result, Hans started ONTOFORCE with the patient in mind. The initially built platform was intended as a business-to-consumer (B2C) offering, focusing on the patient. Soon thereafter, the company pivoted to a business-to-business (B2B) offering targeting the pharmaceutical sector. B2C offerings in the information sector have their challenges, this was especially true more than a decade ago. While the company has since pivoted, the original idea still stands: